Alex Park was an appendicitis patient in episode 5×14 Potluck.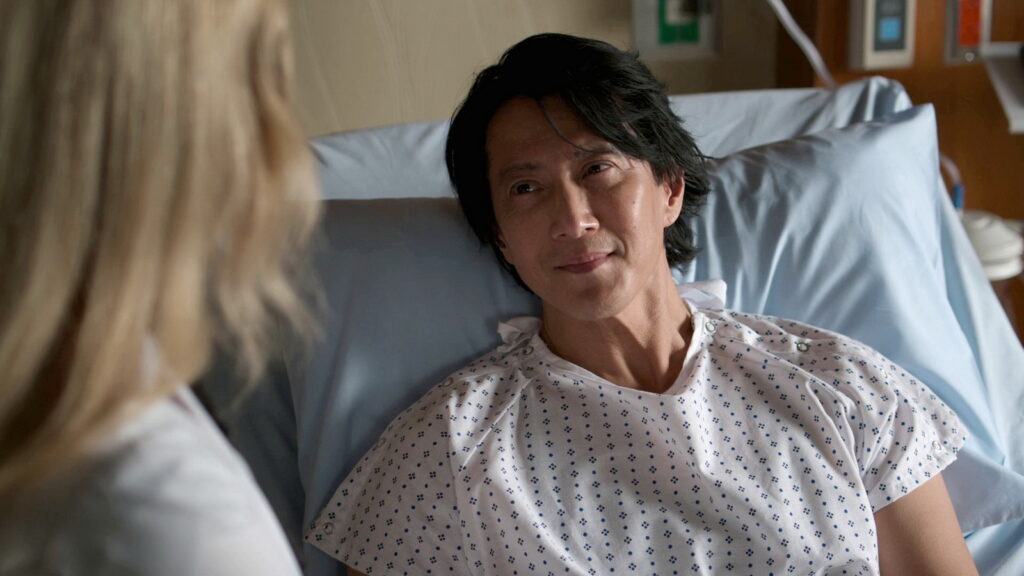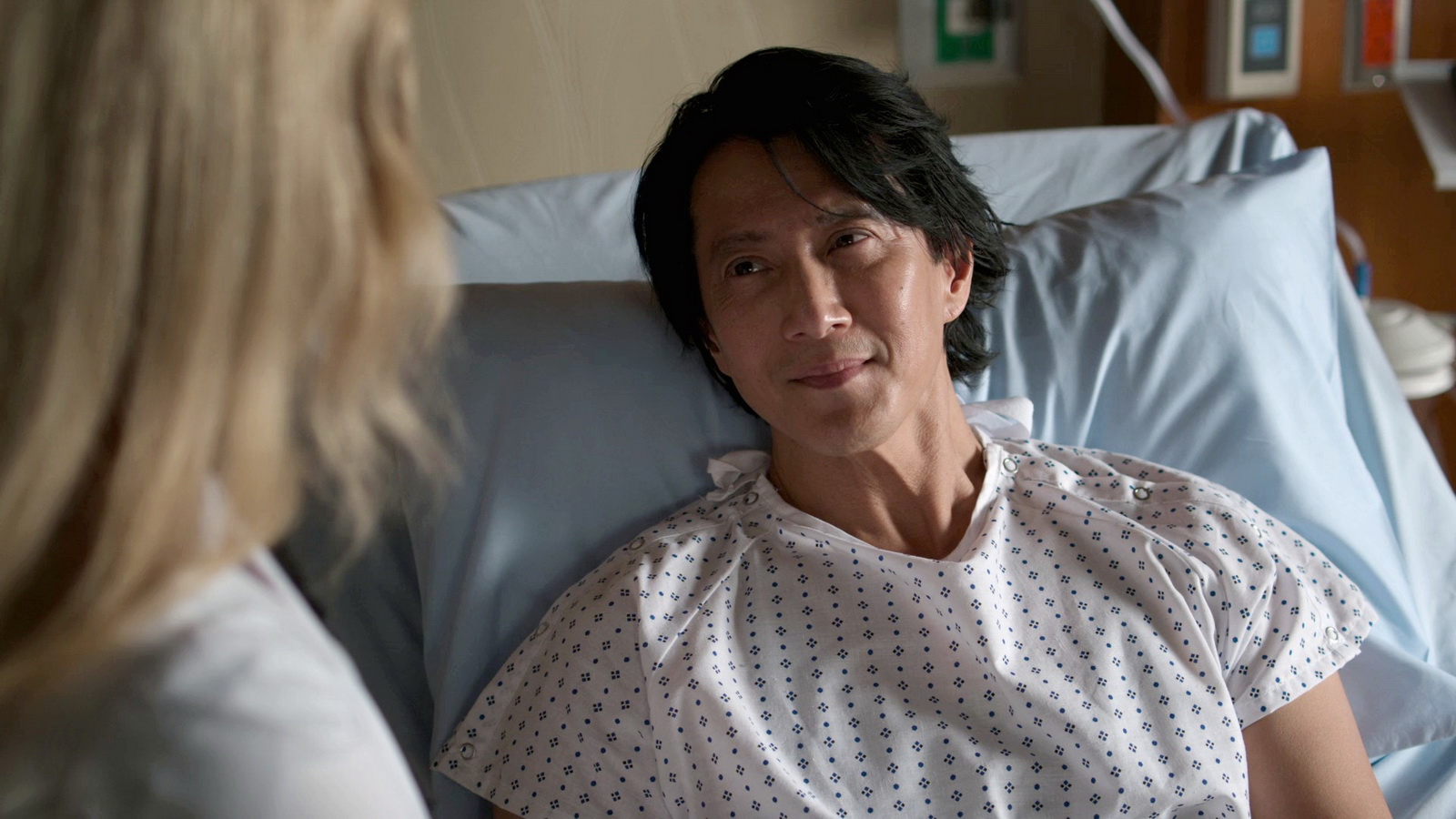 This case review will be fairly brief since we weren't given a whole lot of details, and the whole thing was more of plot device side story, but let's take a look at what we do know.
Alex was one of the hospital's staff who ate from the psilocybin-laced sweet potato casserole, which added him to the list of patients under observation for the drug's aftereffects.
The first time we got an indication that there might be an abdominal problem was when Alex took a tumble off the table that he and Asher danced on shirtless while they were inebriated. Alex indicated he had some abdominal pain, but he shrugged it off with, "I landed weird earlier," so everyone assumed it was just some bruising and no further investigations were made as to the actual origin of the pain.
After a few hours when Morgan came to talk to him again, he collapsed in her arms, groaning in pain. Morgan ordered a complete blood count, blood cultures and a CT.
When they tried to find out what ingredients were in the sweet potato casserole, Morgan mentioned that Park had advanced appendicitis but they couldn't operate before they knew what was in his system. When the mystery was solved that it was psilocybin, Morgan was no longer concerned because magic mushrooms don't interfere with anaesthesia and they could operate on Park.
The procedure itself was being done laparoscopically, and because they were short-staffed, Jordan got to run her first solo surgery here under Morgan's supervision. (A little dodgy since spouse is not supposed to be actively involved in surgeries, but, well… I guess these were extenuating circumstances.)
We saw Park briefly post-op with Jordan telling him that he should be abstaining from exercise for at least 6 weeks, so everything seemed to have gone well and we could expect him to fully recover. All in all, a very routine course of appendicitis that the surgical team would see a dime a dozen.
Notes from TeeJay:
I'm not sure what the writers' intent was to introduce this sub-story in the episode other than offer up an urgent patient case that would give Jordan her first solo surgery, but it may have appeared as if the appendicitis was either a direct effect of the inadvertent magic mushroom ingestion or the fall off the table. However, appendicitis is not a known common side effect of either of those things, so we can only assume it was unrelated and coincidental.