Lea and Shaun started out as neighbours, became friends, and then eventually acted on their mutual attraction and became romantically involved. Here is their story.
Neighbours to Friends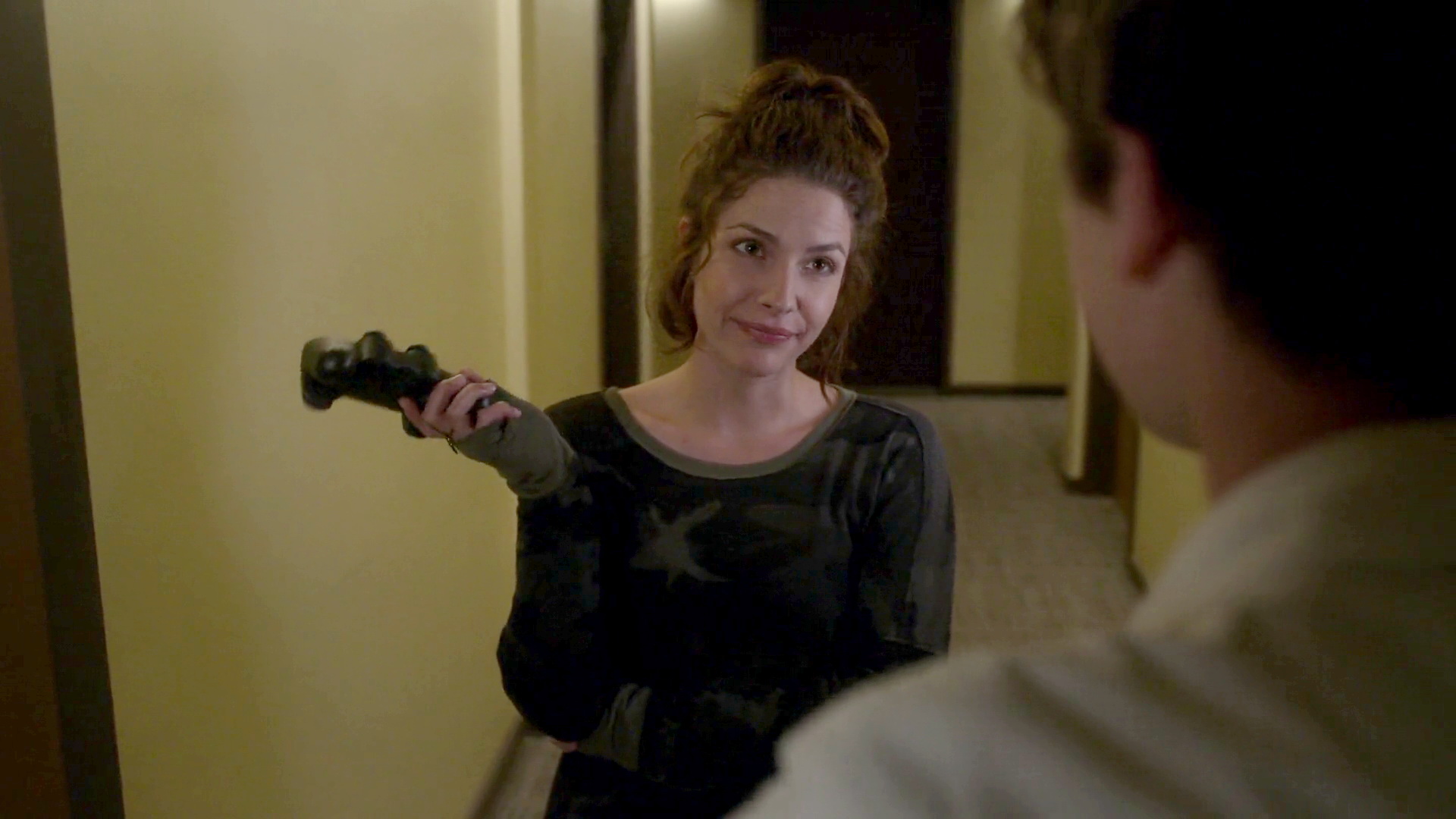 Shaun first met Lea, his direct next door neighbour at the time, when she knocked on his door to borrow batteries for her PS3 controller. They became friends, and even though there was flirting and mutual attraction, their relationship did not evolve into anything romantic until the season 3 finale.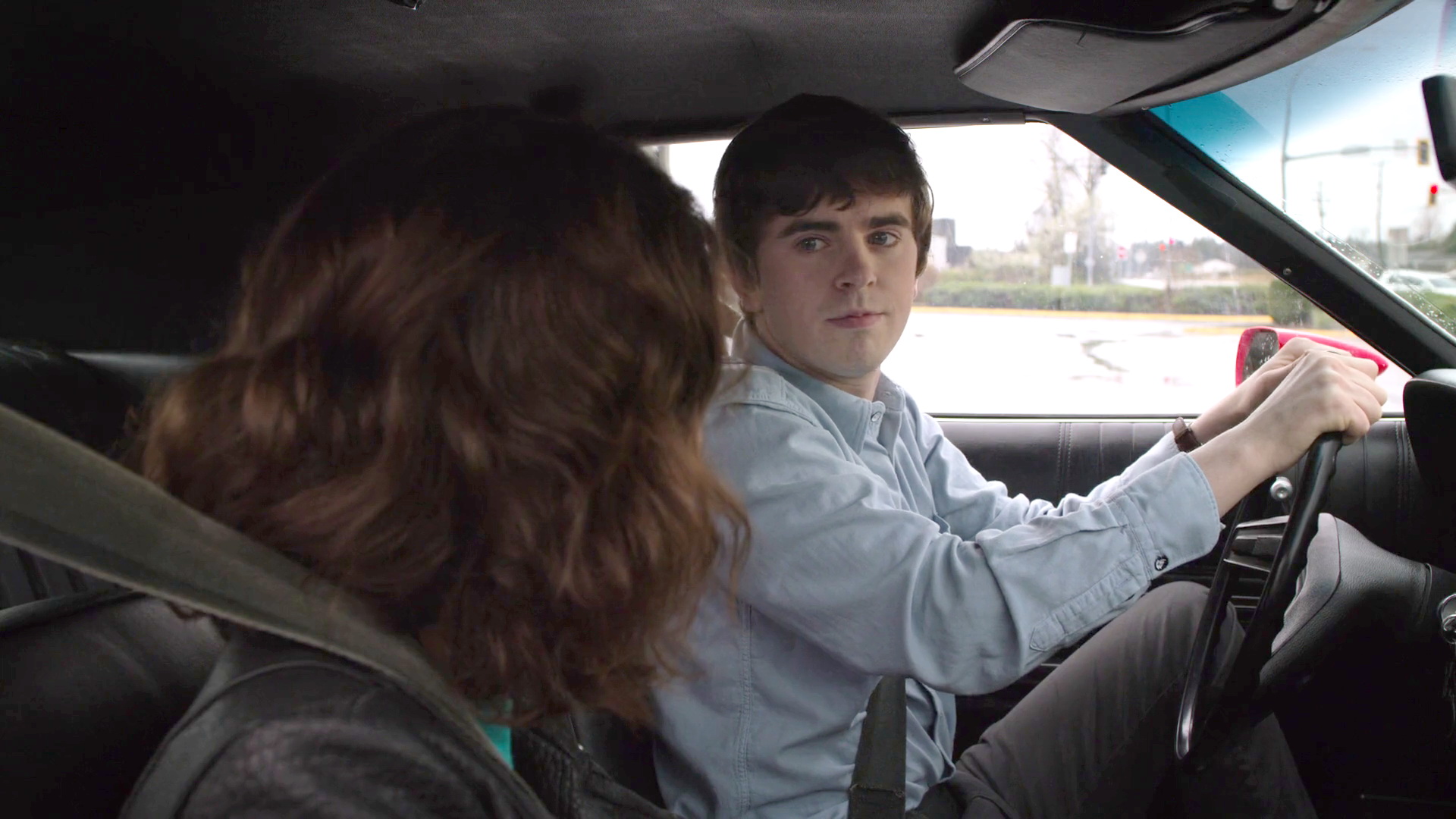 During a time of personal crisis for Shaun, Lea took him on a road trip where Shaun had a lot of 'firsts' — first time driving a car, first time drinking Tequila, first time singing karaoke, first time kissing a woman (1×11 Islands Part 1). The road trip ended with Lea deciding to quit her job in San Jose to move back to Hershey and live her dream of rebuilding old cars together with her brother Donnie.
Shaun was very upset by this turn of events and at first decided he would move to Pennsylvania with her and finish his residency there, but eventually was persuaded (not lastly by Dr. Glassman) to stay in San Jose. Lea left for Hershey in 1×12 Islands Part 2, leaving Shaun her baseball signed by Hunter Pence to remember her by.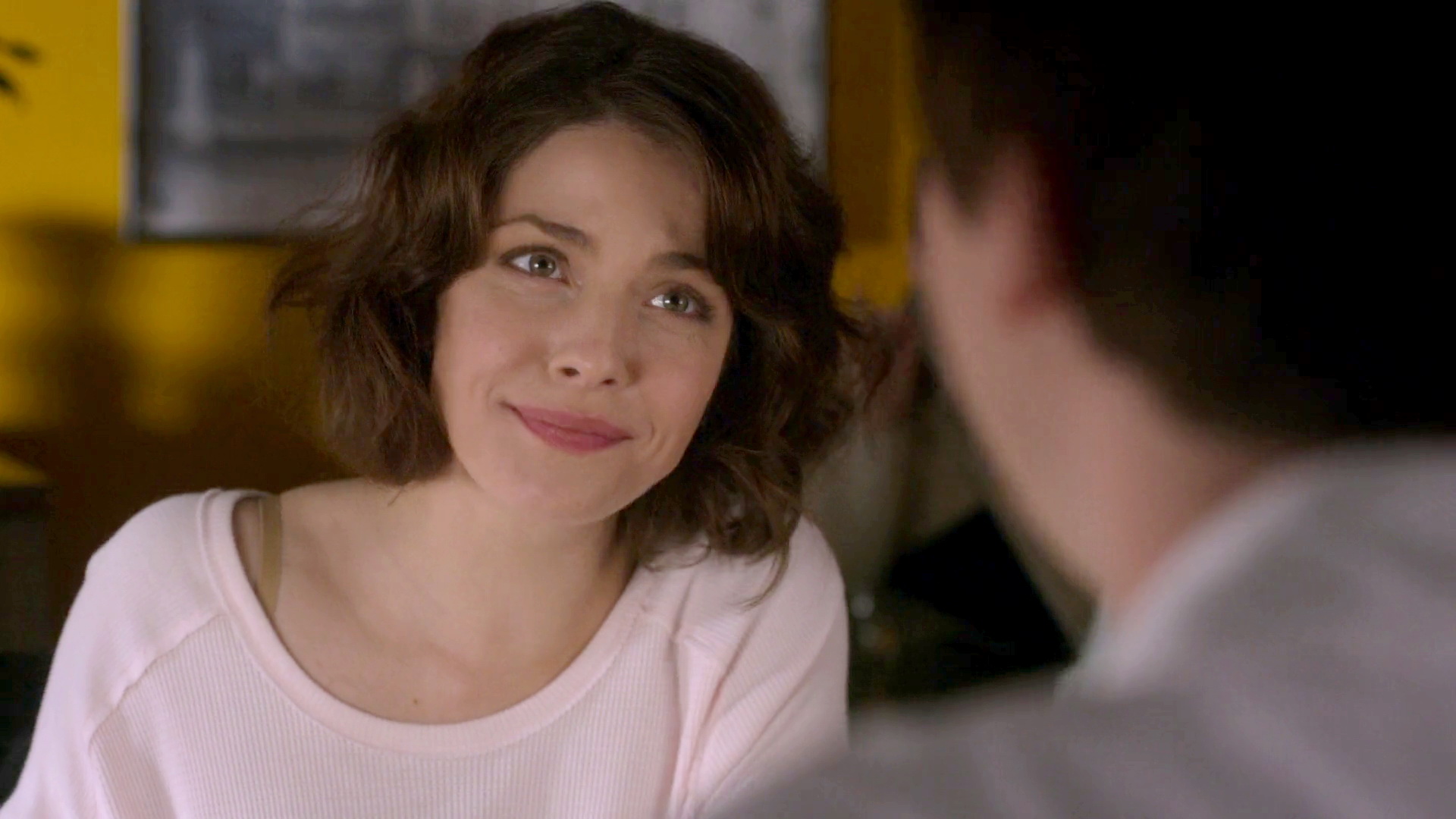 Back Again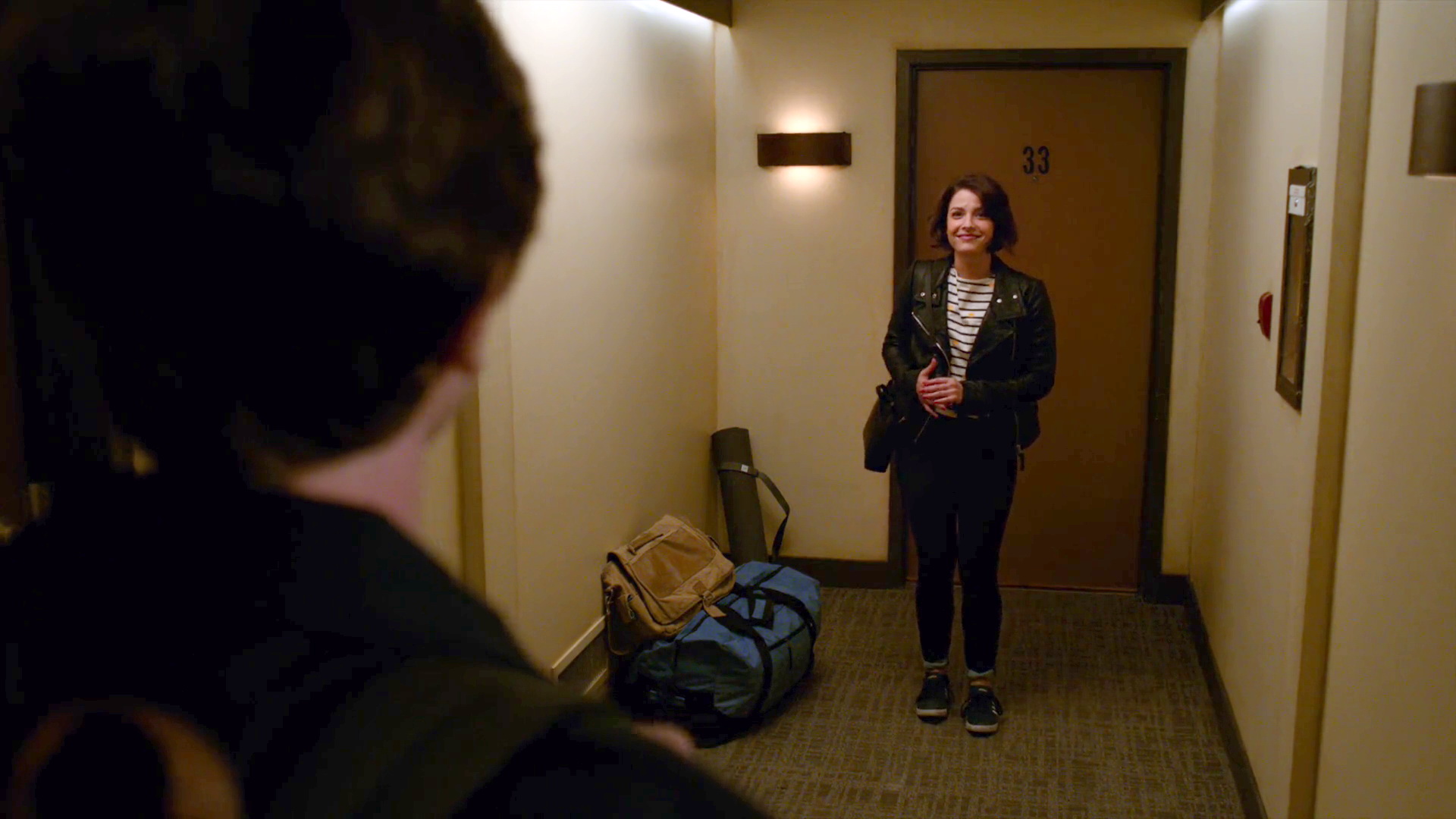 It was in the season 2 premiere (2×01 Hello — written by Freddie Highmore himself) that Lea came back to San Jose from Hershey, greeting Shaun in front of his apartment door very out of the blue. Shaun let her stay on an camping mat in his apartment for a while until Lea found a new place to live.
Their time living together in Shaun's studio apartment was strained — Shaun found it unsettling that Lea was unexpectedly back, and infered her previous farewell to mean that she would leave again, which he knew would upset him. He avoided her as best as he could and in the meantime sought advice from friends and colleagues how to handle the situation.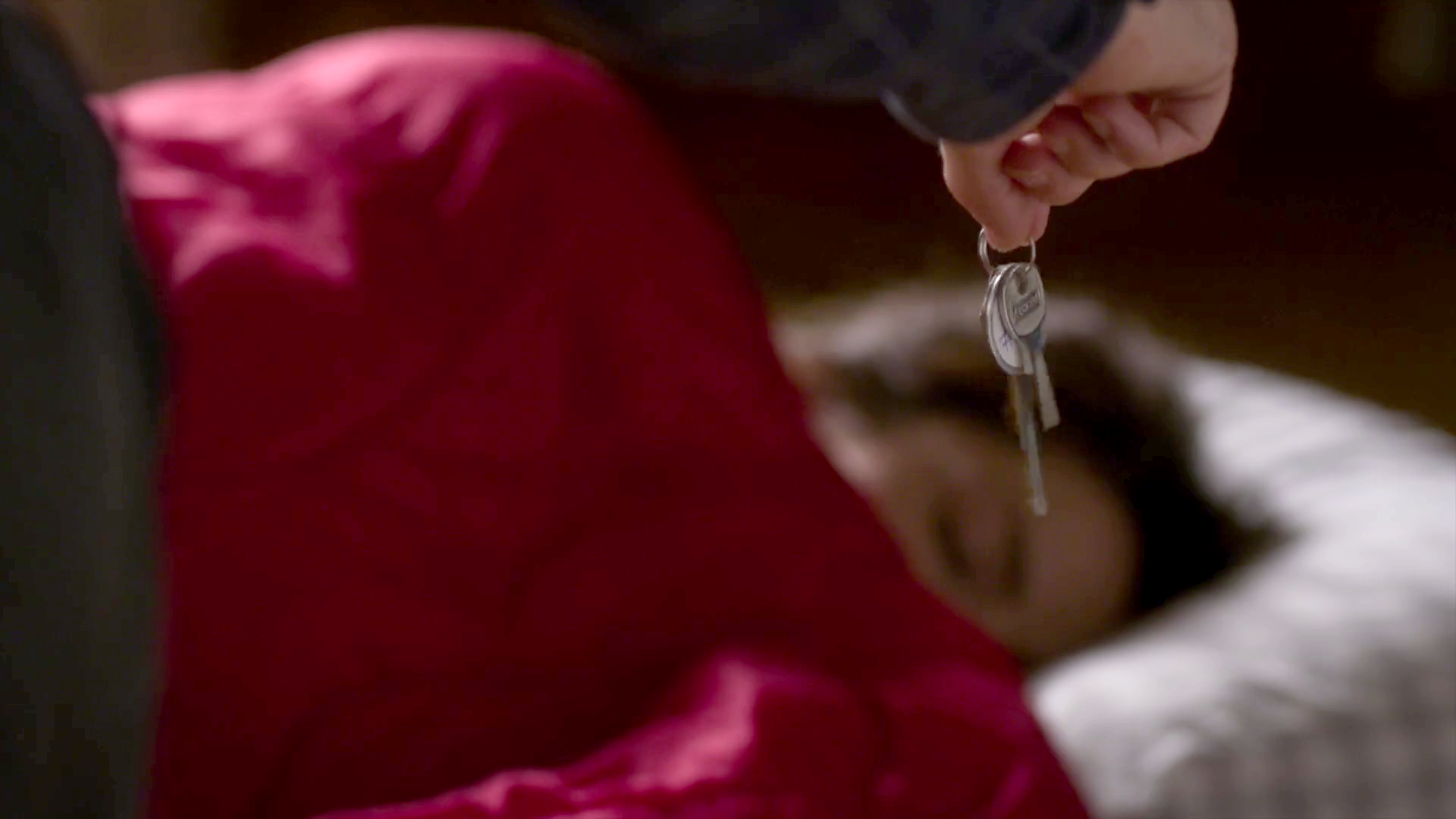 Not wishing for Lea to leave again, as part of a grand gesture from Shaun, he rented out an apartment for the two of them to share that Lea fell in love with but that was too big for her to live in on her own. Lea at first refused on the grounds of not being comfortable to be sending explicit signals that she was interested romantically in Shaun.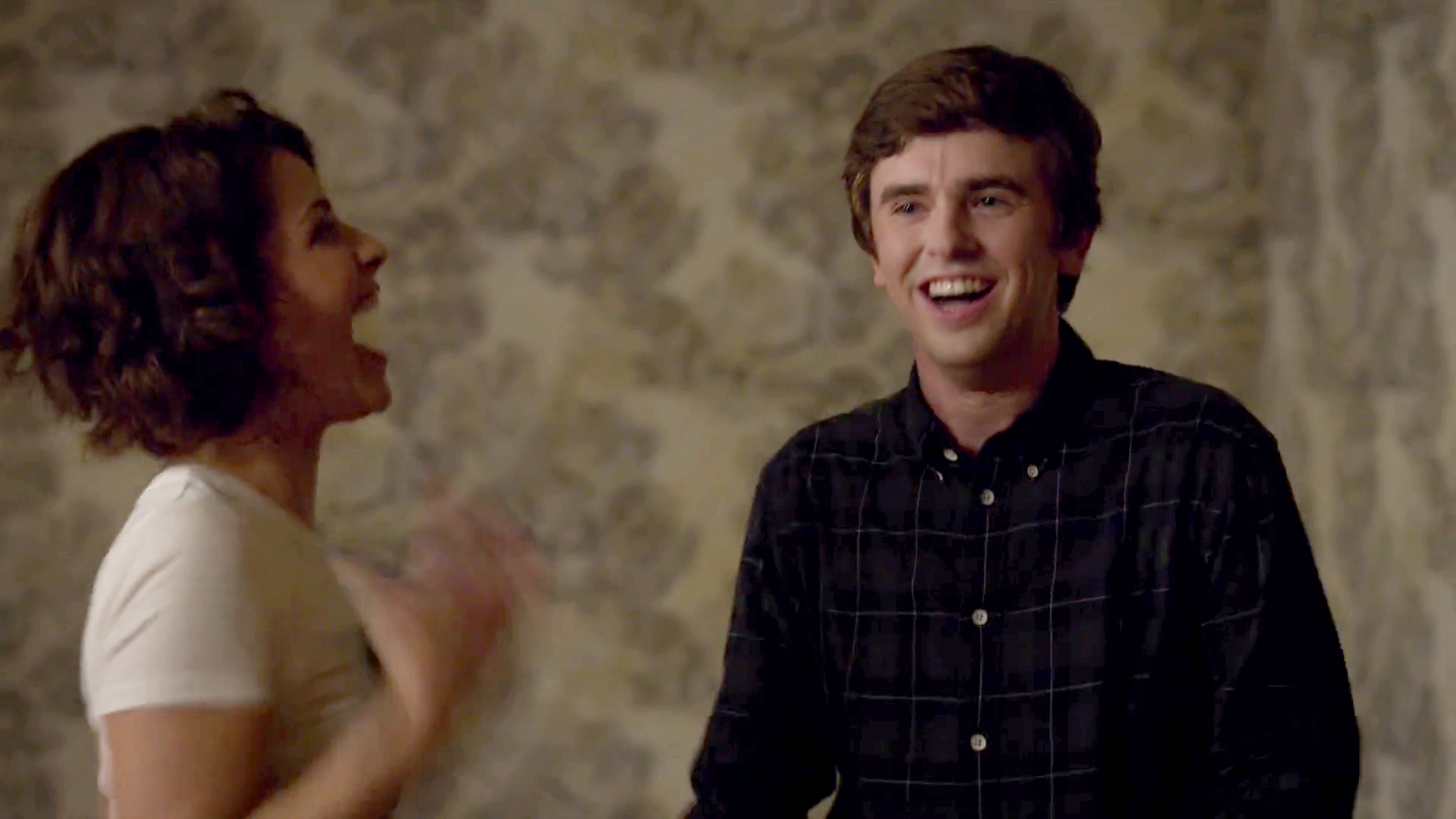 Lea eventually agreed for them to move in together, though insisting that she would like her relationship with Shaun to stay purely platonic, although the underlying chemistry between them was always there. Shaun and Lea shared the apartment as roomies throughout the second half of season 2 and the first half of season 3. During this time, Lea dated at least once, a guy named Jake that seemed to be more of a casual hook-up than an actual boyfriend. (In 3×15 Unsaid, Shaun mentioned that Lea definitely used protection every time one of her boyfriends would come over, so most likely he's seen her hook up with several men while she was living with Shaun.)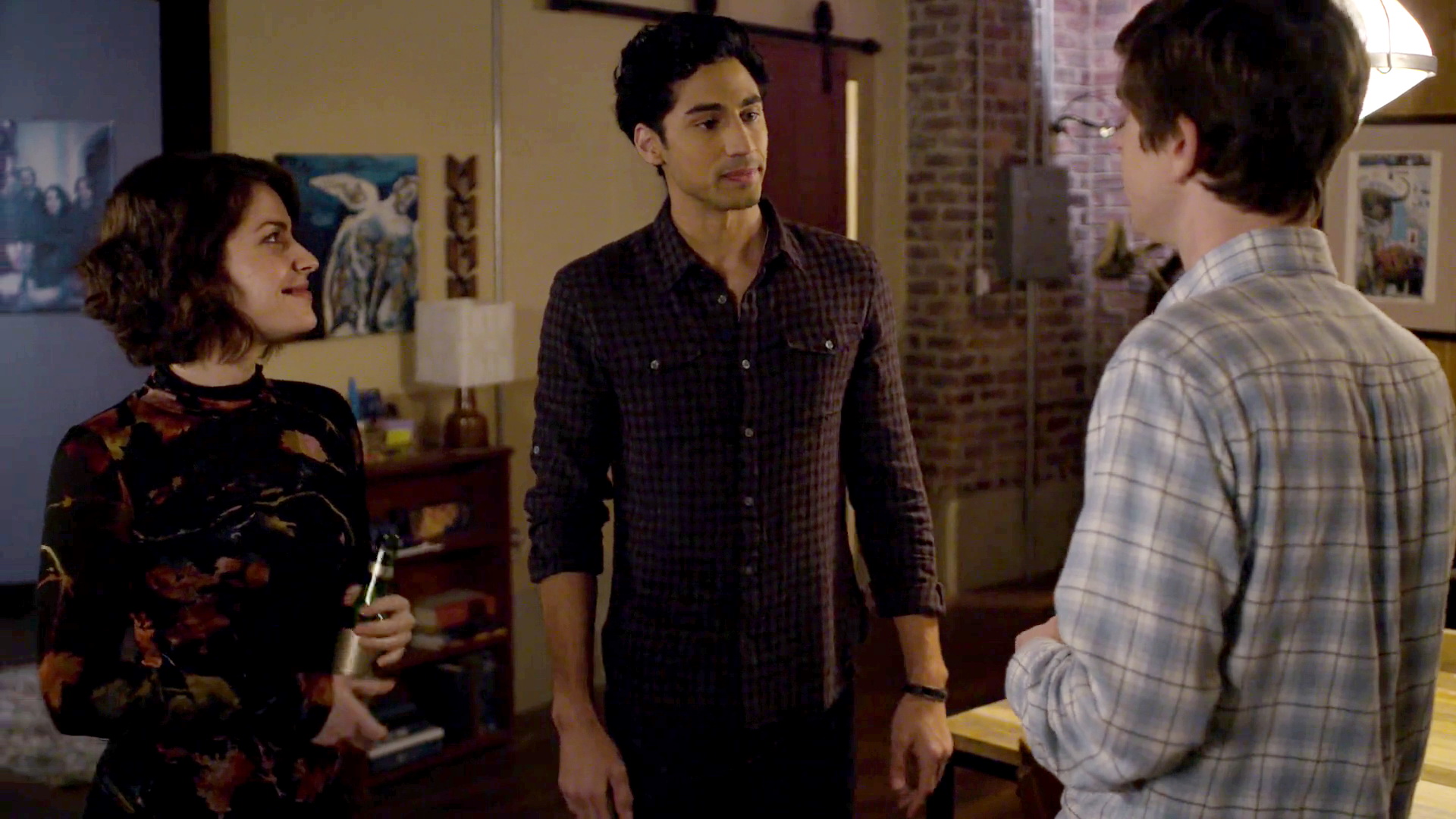 Veering Off the Shaun/Lea Course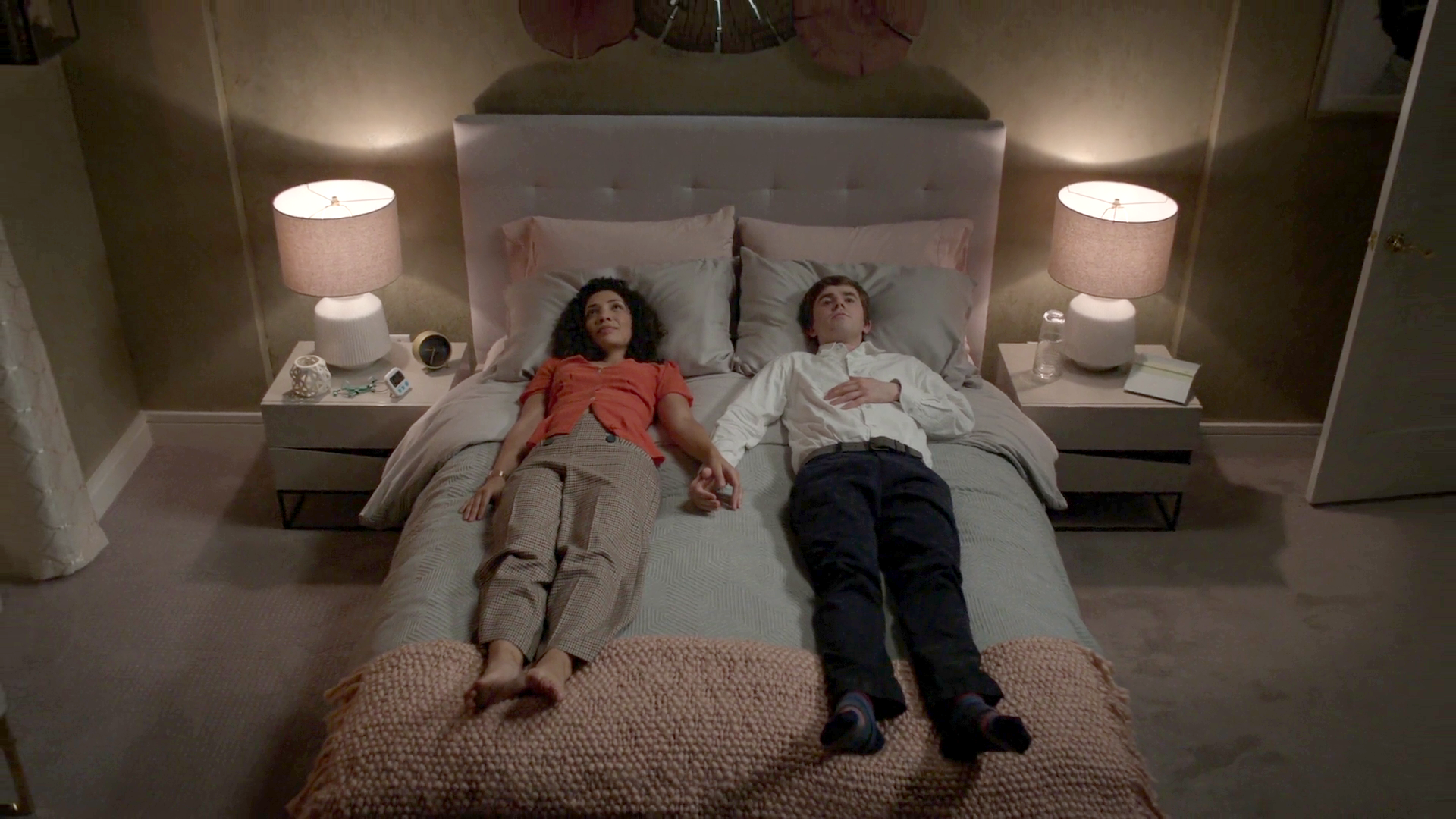 At the very end of season 2, Shaun started dating Carly Lever, Head of Pathology at St. Bonaventure Hosptial. (Interestingly, Lea seemed to be somewhat taken aback and disappointed when Shaun asked Carly out on a date instead of her.) Carly was Shaun's first girlfriend and relationship (Lea having been Shaun's first kiss); she was very understanding of his autism and the challenges it presented.
One of the biggest hurdles Shaun and Carly had to overcome was Shaun's reticence about Carly touching him, and it took them a long time to work out how to get around that, and eventually lie in bed together and have sex. Carly taught Shaun a great deal about what it meant to be in a romantic relationship, although they had their rough patches.
Platonic Friends or Not?
Even though Shaun was dating Carly, Lea remained Shaun's best friend and confidant, often giving him advice on how to handle tricky situations relating to his love life. The chemistry between Lea and Shaun stayed strong, to the point where Lea kept flirting with Shaun, perhaps also subtly or subconsciously trying to exert dominance over Carly. However, Shaun was mostly oblivious to these efforts as he focused his full commitment on his romantic relationship with Carly.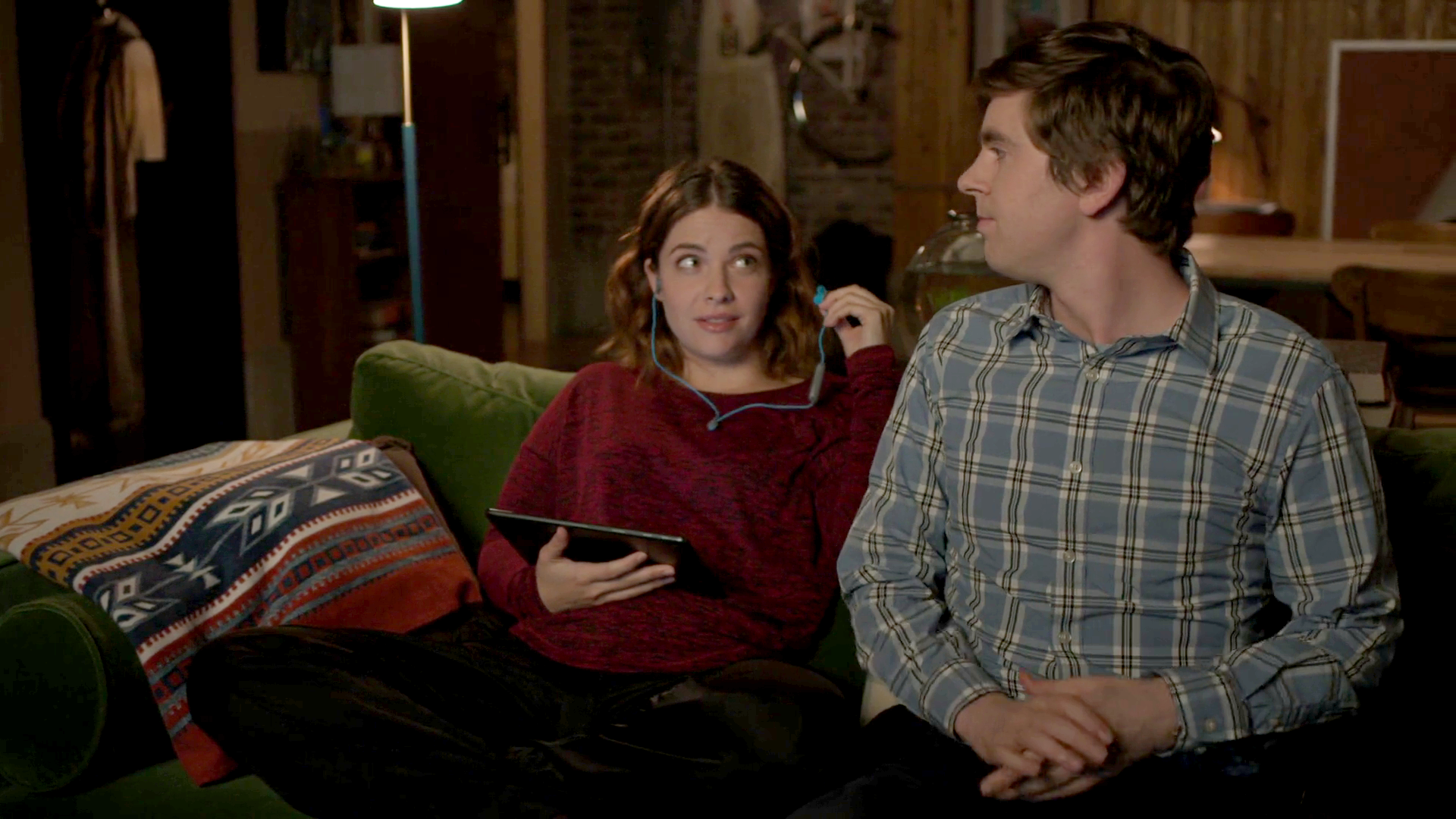 During Shaun's dating journey with Carly, Carly's jealousy of Lea became a bit of an issue, and she presented an ultimatum to Shaun that either Lea had to move out of their shared apartment, or Carly would end her relationship with Shaun (3×11 Fractured). Lea acquiesced and moved out shortly thereafter (3×12 Mutations).
In episode 3×15 Unsaid, Carly and Shaun happened upon Lea and her unnamed boyfriend (or date?) in a bar, and the four of them ended up singing karaoke together. There was definitely still a spark between Shaun and Lea, and Carly saw it too, which prompted her to end her relationship with Shaun, encouraging him to tell Lea that he loved her more than Carly.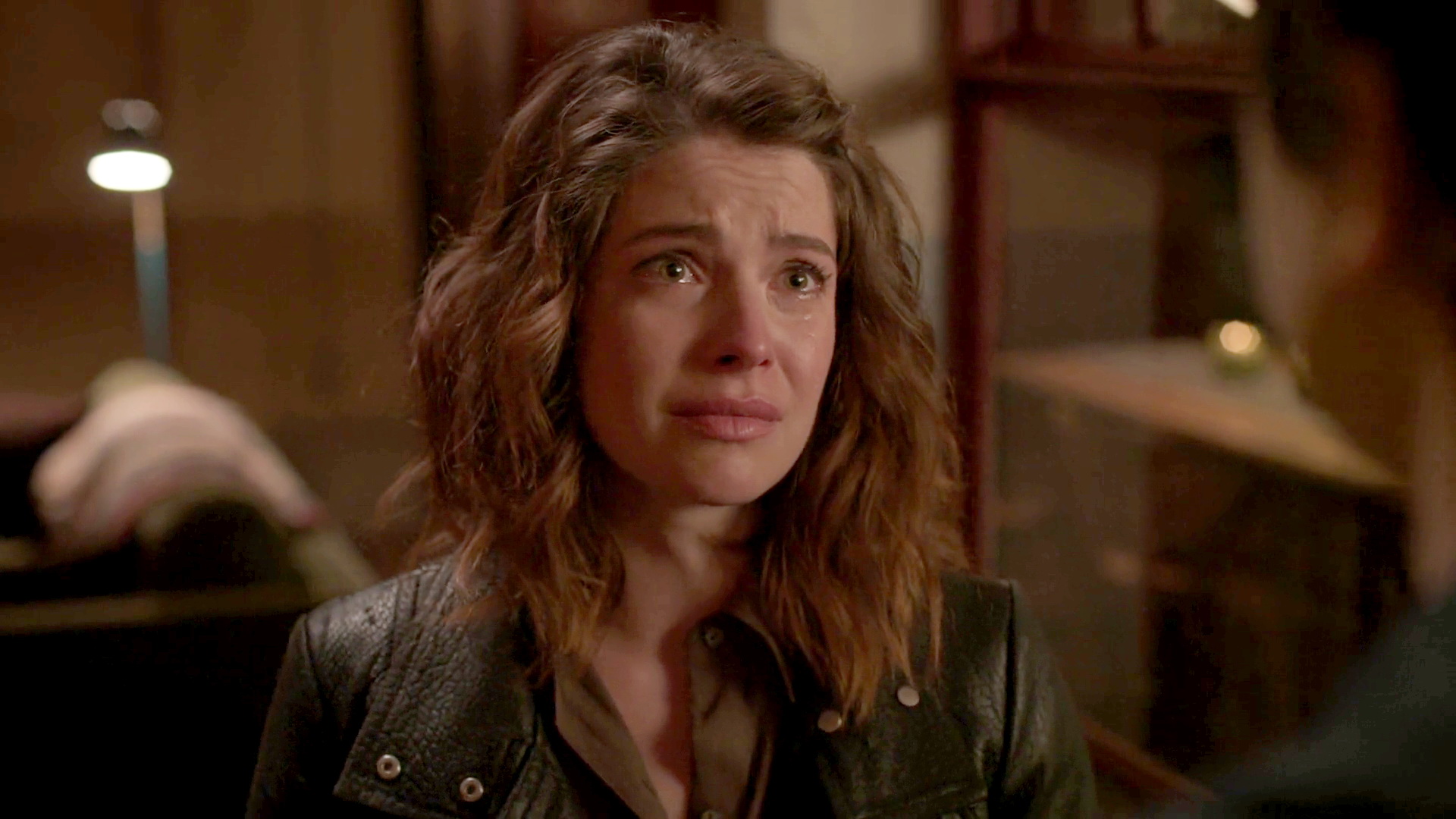 One night, Shaun gathered the courage and invited Lea over for dinner, where he confessed to her that he loved her (3×16 Autopsy, directed by Freddie Highmore). Perhaps somewhat surprisingly, Lea told Shaun that she wasn't ready to be in a relationship with Shaun because it would be too challenging. Their friendship became very strained afterwards, with Shaun trying to win her over, and Lea continuing to reject his efforts.
Finally!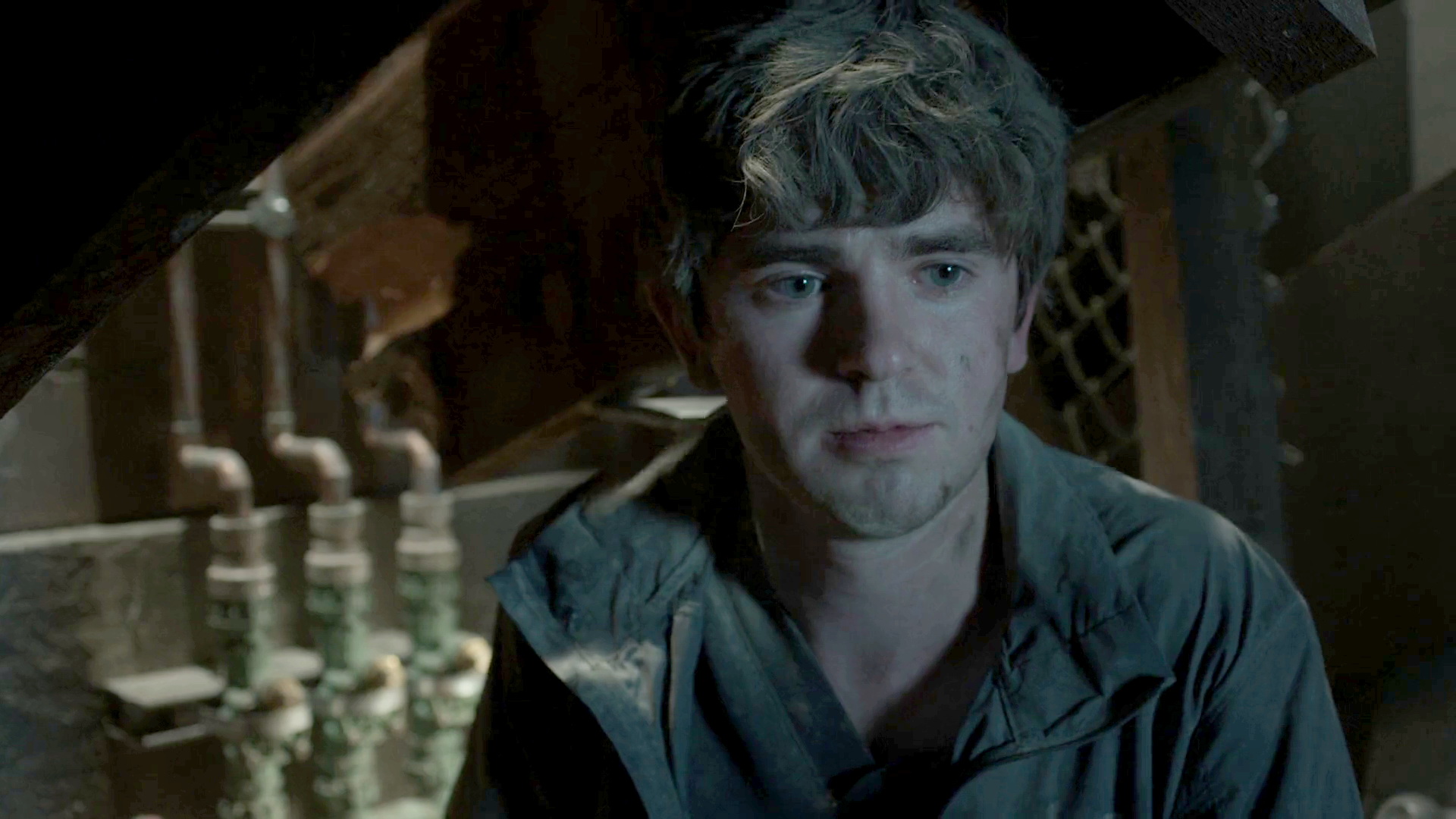 The tides turned in episodes 3×19 Hurt and 3×20 I Love You, where both got trapped in a collapsed building after an earthquake and Lea listened to Shaun talking about his love for her over the radio as he had to wait for a rescue team to retrieve him and a trapped patient. When both Lea and Shaun were finally freed, she changed her mind and told him that she loved him, too.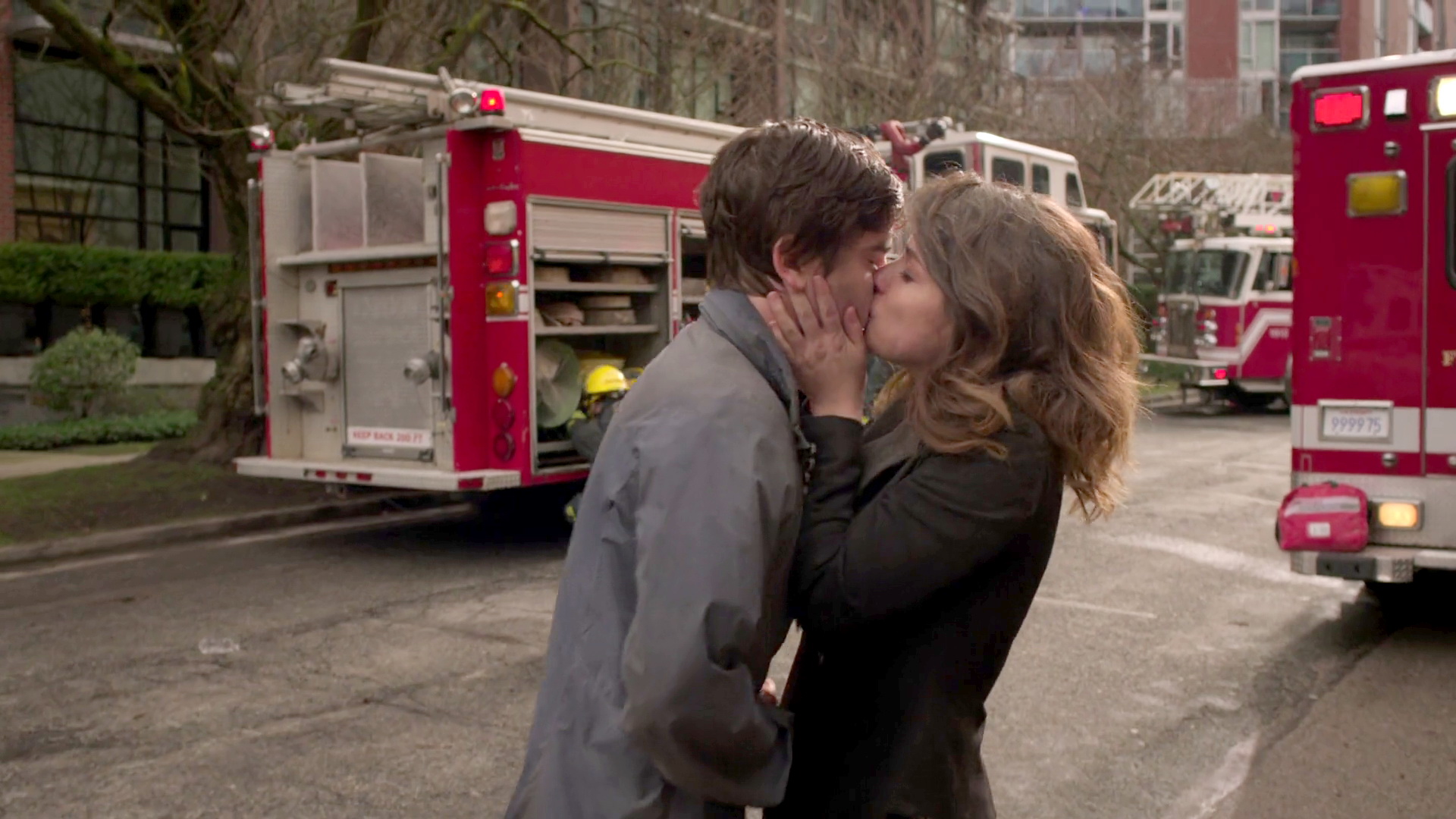 Lea and Shaun became a couple thereafter, Lea moving back in with him into the apartment they previouly shared as roommates.
Family Matters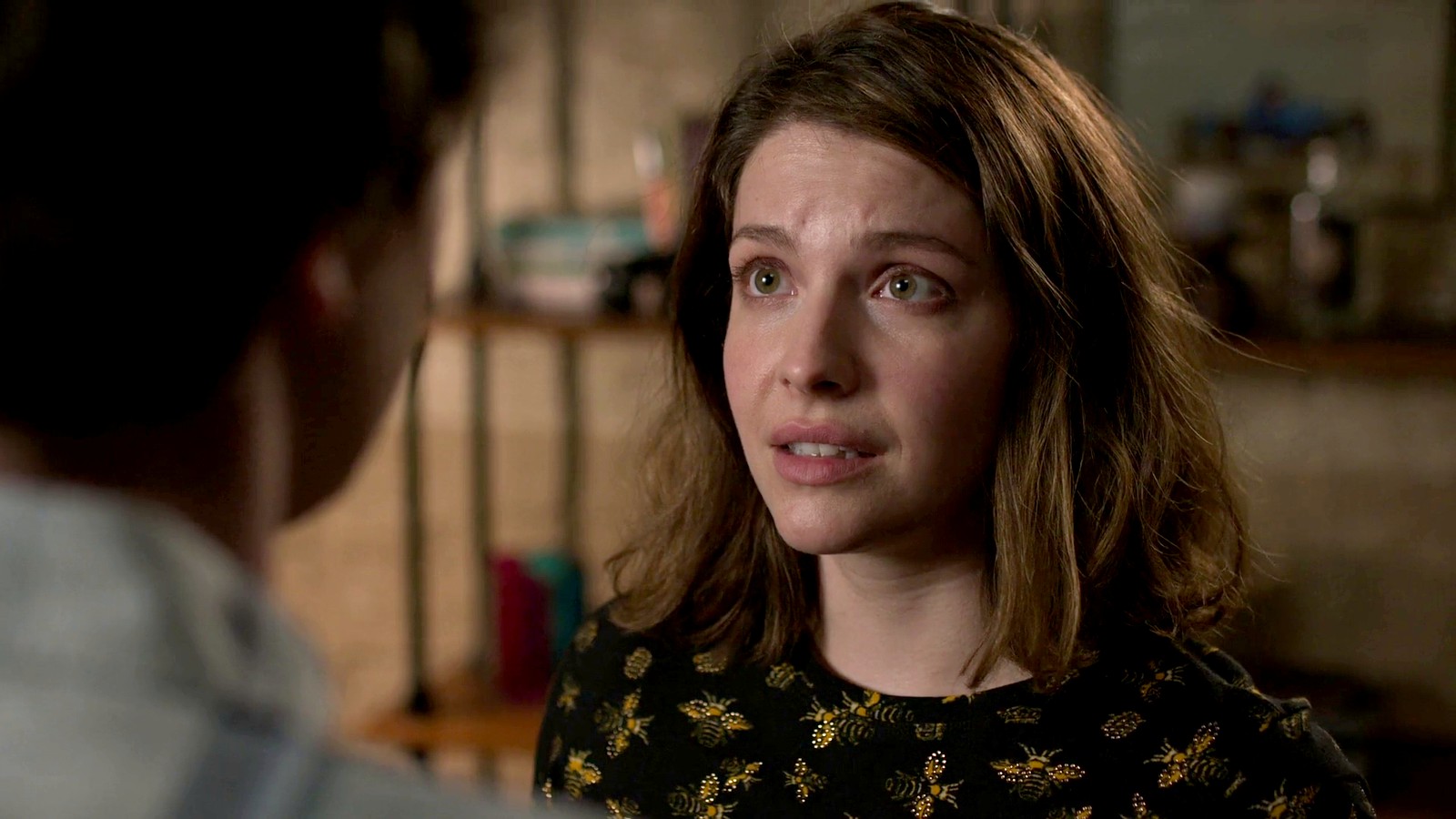 Lea became unexpectedly pregnant in episode 4×11 We're All Crazy Sometimes. After some deliberation and an initial decision to abort the pregnancy, they redecided to keep the baby, which was revealed to be a girl.
Lea and Shaun tragically lost the baby in 4×16 Dr. Ted. There were complications with the pregnancy (see my Patient Case Review writeup for more details), and the baby couldn't survive. Shaun and Lea made the difficult decision to abort the pregnancy. Both struggled with the loss of their child in different ways, but supported each other through this difficult time.
During a medical relief mission to Guatemala (season 4 finale), Lea proposed to Shaun to marry her, and Shaun said yes.
Getting Married
In season 5, wedding plans were getting underway, and there was lots of preparations going on. The engagement party happened in the season 5 premiere, and further wedding planning was in full swing in early season 5. Lea put together an inspiration board for wedding options, Shaun was taking care of the wedding cake. There were Save-the-Date cards being mailed, tux fittings, flower choices as well as location scouting.
It all seemed to be coming together when they found the perfect little chapel to get married in, except it had squeaky floorboards that may or may not have been a showstopper for Shaun.
Not Getting Married
And then it all screeched to a sudden halt when the stress with Ethicure and Lea's big misstep came to a head. Because Shaun was so stressed out over increasing his patient satisfaction scores that the new hospital management enforced as a performance indicator, Lea made the mistake of secretly manipulating them so that Shaun's rating would go up and he didn't have to worry about them so much anymore.
She eventually confessed this to Shaun in 5×07 Expired, and quite predictably, he didn't take that well. Paired with the death of a baby due to expired medication and Dr. Glassman's extended absence and estrangement, Shaun flew into a hefty meltdown and told Lea he couldn't marry her.
Lea apologised to Shaun, tried to explain to him why she lied to him and went behind his back, but it took Shaun a little while to overcome the betrayal and understand that Lea had acted out of love and not out of malice.
In 5×08 Rebellion Shaun went to Lea and told her he'd forgiven her for her transgressions, that he understood she was just trying to help him, and he wanted to un-cancel the wedding. However, there was some lingering doubt in his mind as to Lea's true commitment to him, which was why he asked her to explain her motivations why she had once said she couldn't be with him because of his autism, and now she had changed her mind.
Perhaps somewhat surprisingly, this sent Lea into a bit of a knee-jerk outburst of accusations against Shaun, challenging why he was holding something from years ago over her head, doubting his own commitment to their relationship. She told him perhaps it was better if they didn't get married and she moved out.
In 5×09 Yippee Ki-Yay Lea stayed with Jordan for a few nights while Shaun did some soul searching. One of this patient cases made Shaun see that they needed to talk about their feelings, so he went to Lea and explained how much it hurt him that she messed with his scores, how it made him feel weak and useless. They made up, though Lea saw that they would need a lot of hard work to get over both their insecurities.
When things with Salen and Ethicure came to a head in 5×10 Cheat Day, after Shaun had quit his job in the spur of the moment and Lea lost hers by being fired, Shaun wanted to stand up for all of friends and family, which strengthened his and Lea's bond again.
Getting Married Again
In 5×12 The Family, Lea and Shaun were giving out Unsave-the-Date cards to friends and colleagues, indicating they had decided to postpone the wedding indefinitely because they were happy and wanted to live in the moment. However, Shaun soon realised that that didn't quite work for him as much as he hoped.
He told Lea he wanted to put the wedding back on the books and suggested a wedding date for beginning of June. They never got the chance to talk more about it, because then Shaun was being his old sweet self when he realised he needed to make a bigger statement and present a symbol of their love and commitment to each other.
Inspired by one of this patients, Shaun made a ring out of gumwrapper and re-proposed to Lea on their patio, getting to his knees and champagne and everything. Of course Lea said, "of course". Just like Shaun had, the first time around when she proposed to him back in Guatemala.
Reality Show People
In 5×15 My Way, a patient's relative who was producing a wedding series spotlighting atypical couples for Hulu pitched the idea to Shaun and Lea to become her featured couple for the pilot. While they were reluctant at first, questioning whether they were reality show people, both of them decided that representation and awareness of ASD was important and thus agreed to have their wedding organised and filmed by a television crew as part of a reality TV series.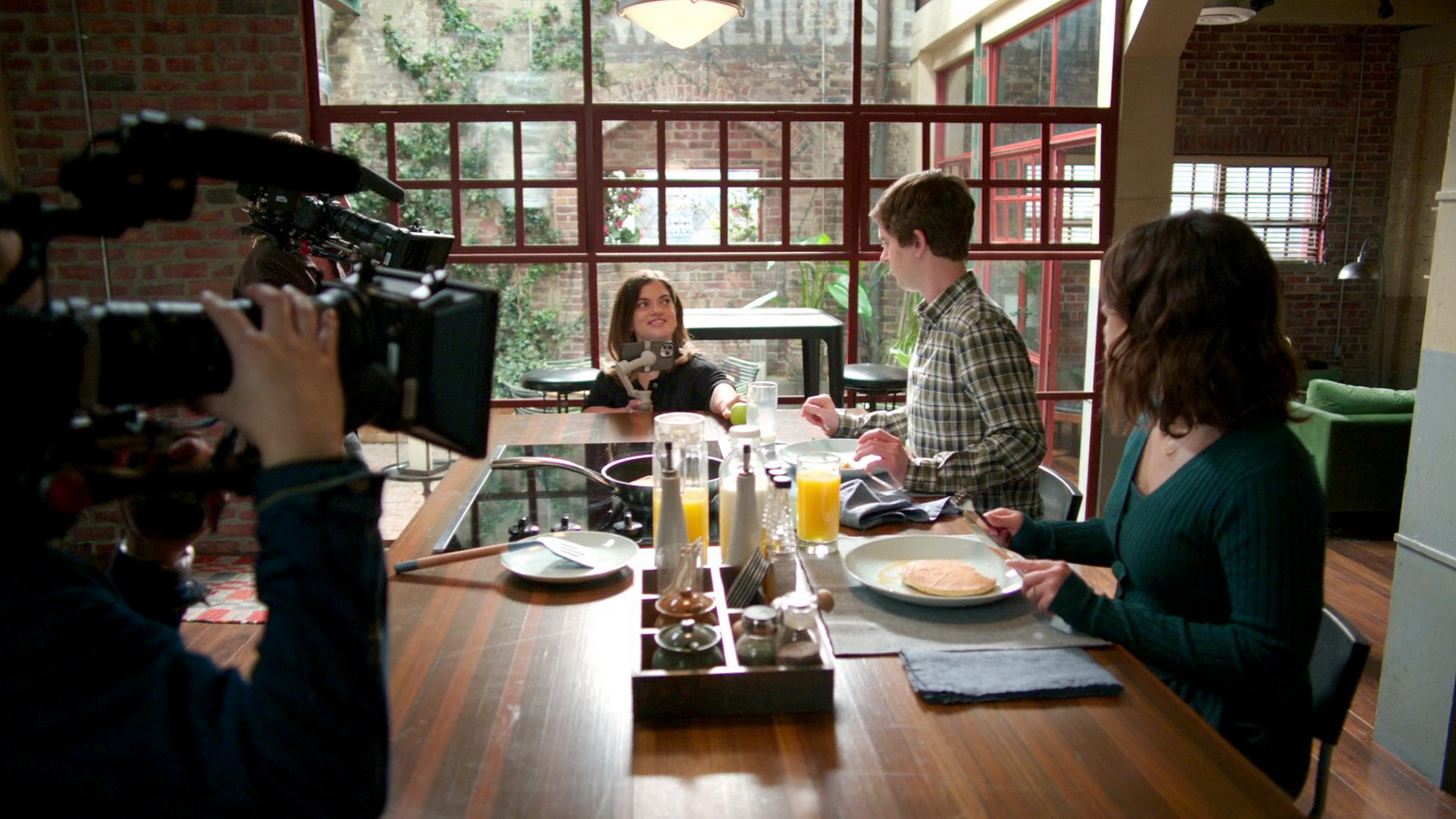 In 5×16 The Shaun Show and 5×17 The Lea Show, we saw the two of them being shadowed by cameras while wedding preparations and decisions about the wedding were being made. The whole thing was planned to be stylish and high-end, with Lea wearing a lacey wedding dress and hair extensions, and Shaun a slim fit blue suit that he didn't feel comfortable in at all.
With all the wedding guests already waiting in the church, Shaun and Lea made a last minute decision that glitz and glamour was very much not their style and that they had envisioned their wedding to be very different. They called it off just minutes before the ceremony and took the public transit bus home to embark on a fake honeymoon in their home and to figure out how their perfect wedding was supposed to look like instead.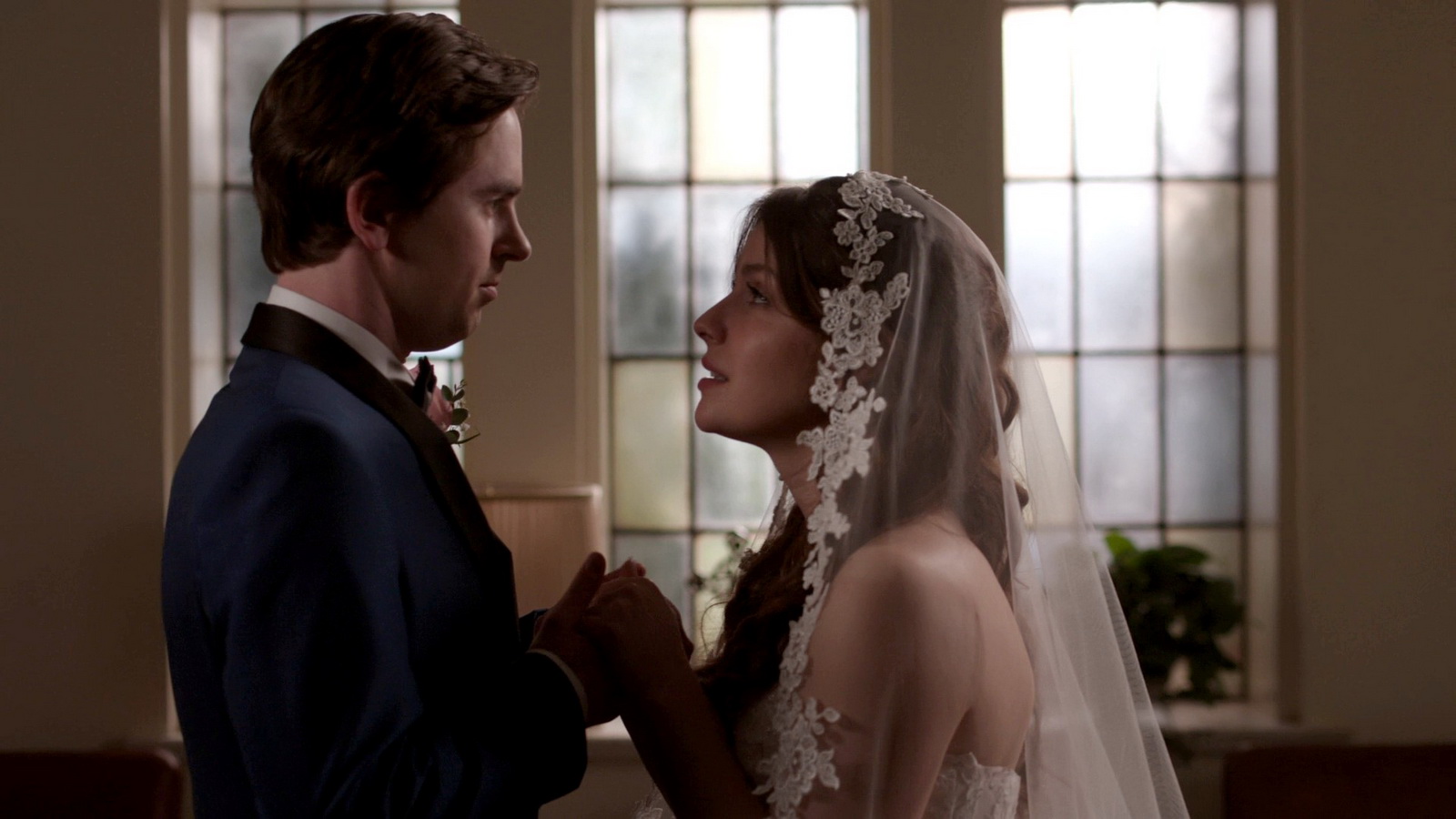 Getting Married For Real
It took them a whole year from initial proposal to actually getting married, and what a wild ride it was! For a while it looked like they were going to go for the low-key version of tying the knot at the courthouse because both Lea and Shaun were tired of planning a wedding and just wanted to be married without all the celebration and party rigmarole.
When Shaun voiced to Dr. Glassman that Lea didn't want a big wedding celebration but she was also disappointed that they weren't going to have a traditional wedding with wedding gown and vows and ceremony, Glassman together with Jordan planned an impromptu surprise wedding ceremony that took place on a rooftop terrace at the hospital with Dr. Andrews officiating.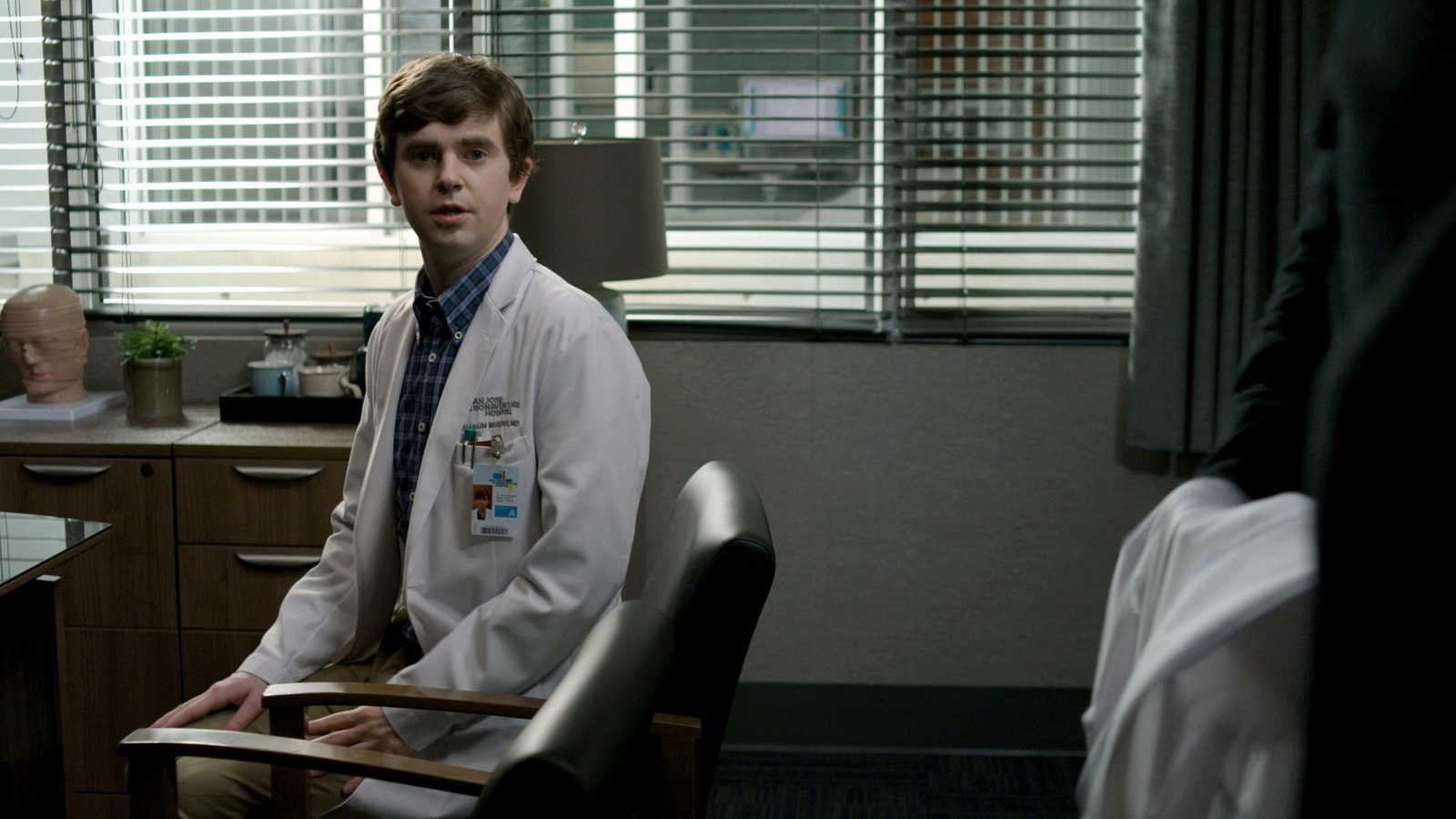 In 5×18 Sons, Shaun and Lea finally became husband and wife, exchanging heirloom rings that Glassman had proudly bequeathed to Shaun just before the wedding while they shared a beautiful father and son moment. Glassman also made a fitting and very sweet speech, welcoming both Shaun and Lea as part of his family.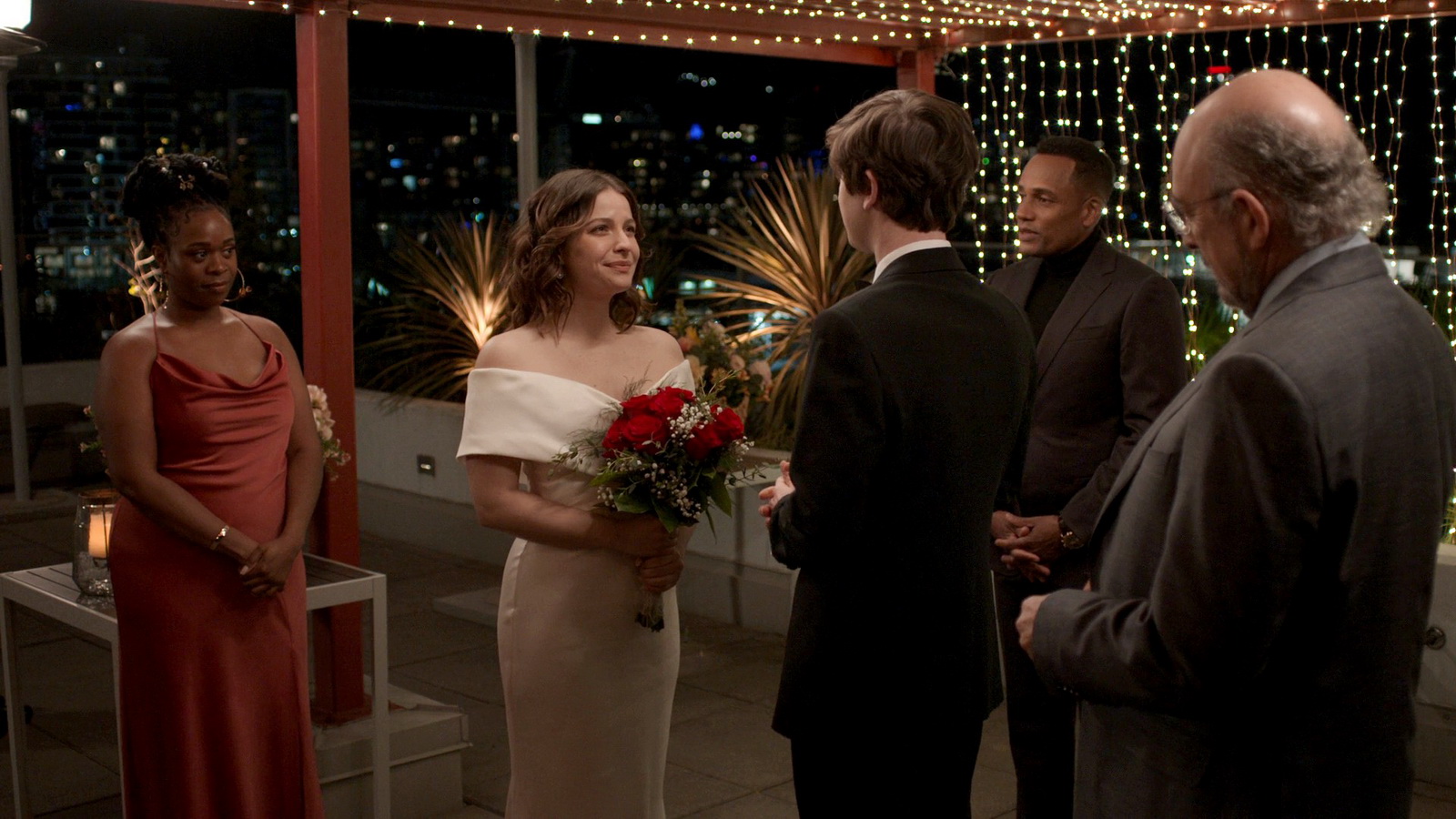 The episode ended on a somewhat ominous and alarming note when two colleagues were stabbed in a break room downstairs while the wedding party danced boisterously a few stories above — a sad happenstance that will sadly taint Shaun & Lea's wedding day in a not so positive way.
Growing the Family
After their terminated pregnancy in season 4, it doesn't take all that long for Shaun and Lea to broach the subject of offspring again, now that they're married. In 6×07 Boys Don't Cry, they discuss that they can try for a child again, now that Lea is off the anticoagulants she had to take for a year after the D&C, provided Lea's OB-GYN gives the okay. Both of them are excited at the prospect — so excited that they immediately go to have sex before work to ring it in.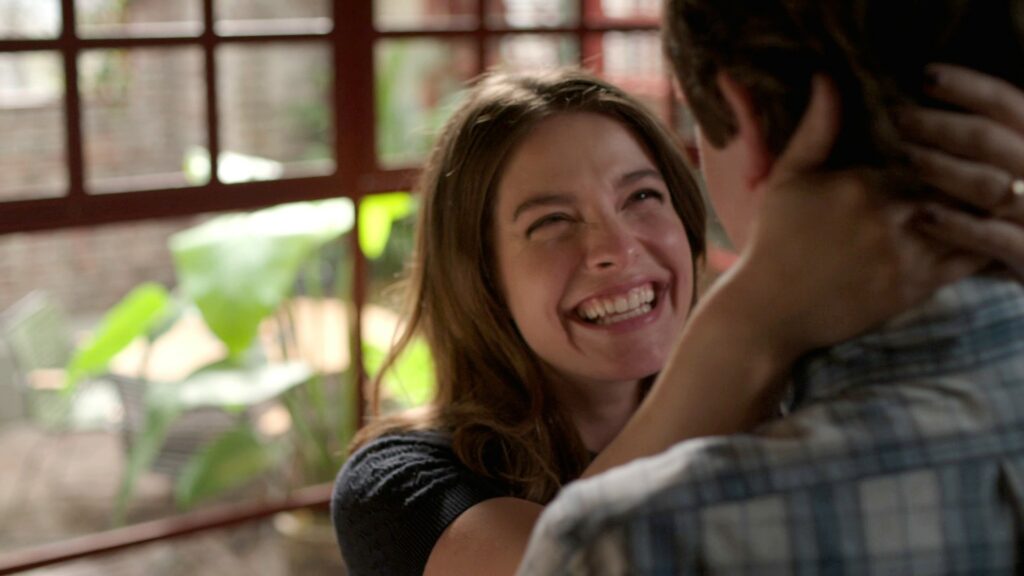 The ultrasound results during Lea's OB-GYN appointment aren't quite as encouraging as the couple had hoped. There are complications and Lea is diagnosed with Asherman's syndrome, a condition that could make having children again risky or even impossible.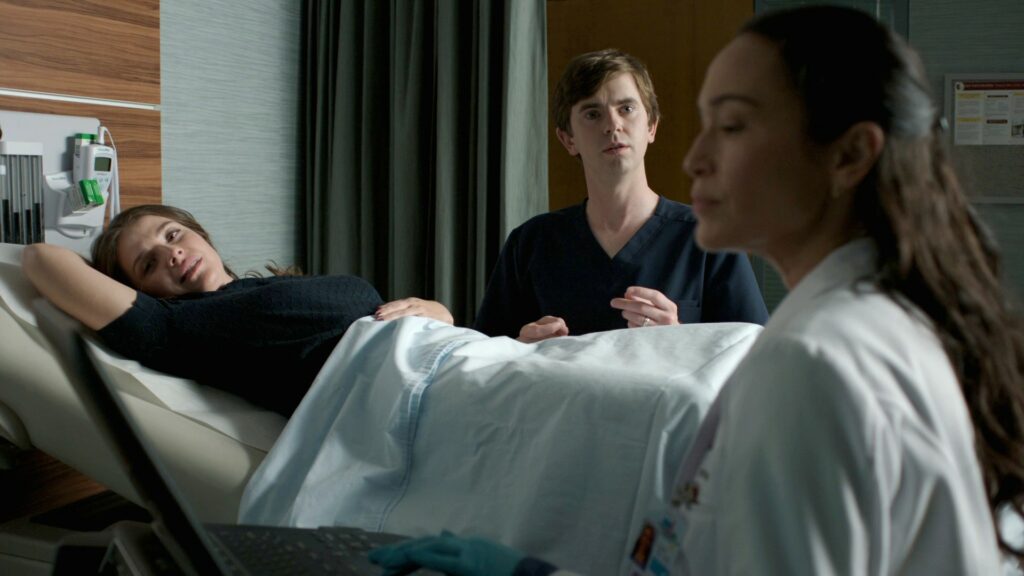 Trying to distract themselves and learn to be at peace with the unexpected Asherman's-sized spoke in the wheel, in 6×09 Broken or Not Lea convinces Shaun to start going to Open Houses in the area. If they can't have a family right now, at least they can start looking for a home that might house the family they will have some day, one way or another.
While they're still debating whether they should make an appointment with a mortgage broker to get in on that fixer-upper that Lea had her eyes on, an unscheduled medical test reveals that Lea is pregnant again. The news comes as a surprise to both Shaun and Lea, and it's a little scary since Lea is still at risk with her uterine complications. They abandon the idea of buying a house for now.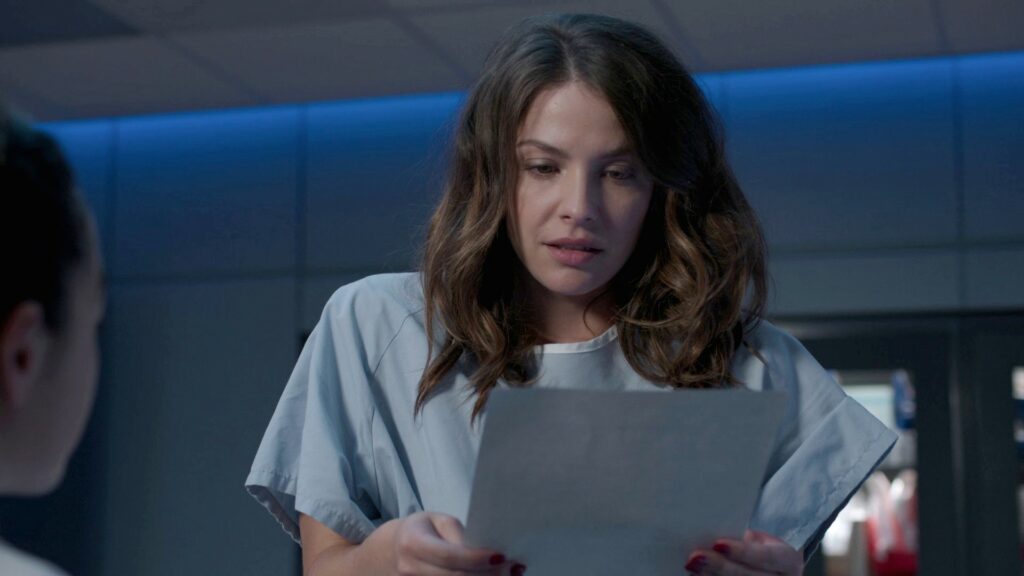 Lea's pregnancy progresses well with some morning sickness and fatigue, but as she enters into the second trimester in 6×10 Quiet and Loud, they detect thinning of Lea's uterine wall, which presents a high risk of the pregnancy going wrong for Lea and the baby. However, Shaun devises a surgical plan how to rectify the condition.
As Lea recovers from the intial surgery, she develops uterine bleeding and has to be taken into emergency surgery. Dres. Glassman and Lim save both Lea's and the baby's life, and Lea and Shaun learn in the process that they're having a boy.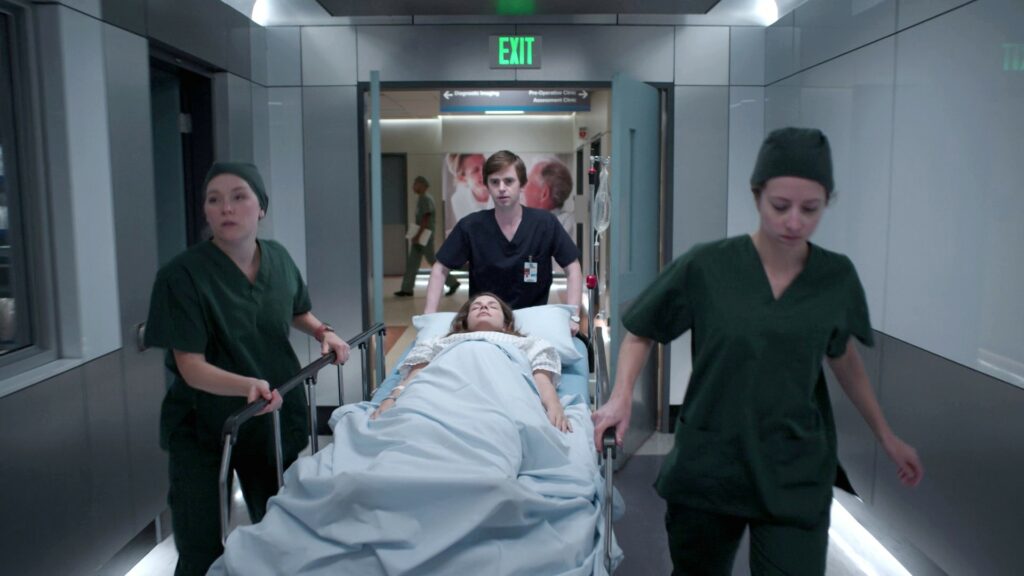 Lea's pregnancy progresses further without complications, in episode 6×15 Old Friends she is 28 weeks along and has a sizeable belly to show for it.
Further Reading
Andreas_from_Germany has written up an excellent post on Reddit about Lea and Shaun's relationship and how the writers planted seeds and used certain recurring elements to tell that story. It's a great read if you're interested in delving further into the topic.